Social Good in Orange County
See on
Scoop.it
-
Startups, Entrepreneurs, Angel Investors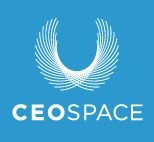 An outstanding program was launched in Michigan last year and moved into Orange County, California this year.

Saddleback College in Orange County CA is hosting an event on 9/15/14 where winners of their global Social Entrepreneur Competition program who have completed their fellowship will pitch to real investors for feedback.

If you are or you know an accredited investor and would like to help these social entrepreneurs, please let me know. For more information see the Forbes article written on last year's competition and fellowship program: 
http://www.forbes.com/sites/realspin/2014/03/26/shark-tank-for-social-good-michigans-innovative-plan-to-end-poverty/2/

The Program will move to other cities.  If you are a University Contact that would like to host, If you are a Corporation that would like to Sponsor, or if you are an Entrepreneur that would like to enter the contest at a future event, please contact Dave below.

—
Dave Phillipson, Executive State Director & Global Development
CEO Space - "The Entrepreneur's Best Frend!"™
http://bit.ly/l4xEVB
The World's Largest, Oldest & Most
Successful Organization for CEOs,
Entrepreneurs & Visionary Investors
http://www.GlobalCEOspace.com
Dave@GlobalCEOspace.com
@DavePhillipson


P.S.  Those that know me, understand that there's not much that excites me more than helping a fellow entrepreneur grow their business!  I am passionate about sharing my resources, knowledge, and elite connections in order to build businesses cooperatively.